Hello! My first official post on my new bookish blog one day after I Heart Glitter's blog birthday! In this post, I am going to be doing the Deserted Island Book Tag. Marie over @ Drizzle and Hurricane Books tagged everybody that was reading and I knew I had to do it. Let's get started!
Water – A book you simply can't live without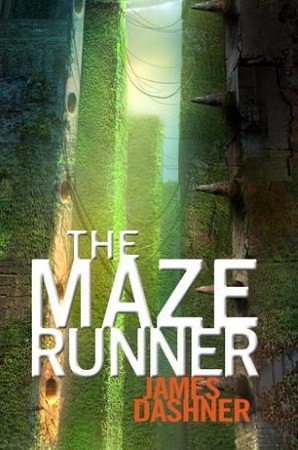 The Maze Runner is a big yes because the action and the characters were just amazing. I loved the book so much and I will have to read it over and over again. I just love the plot and how things turned out. Am I evil for wishing that they were still in the Maze in the second book? I think I am. *dramatic music plays*
Food – A book that is a close second on your favorites list
The first book of The Hunger Games series would be a close second on my favorites list. I love this book because of the action and the characters. Katniss's determination to win the Games for her family and her District was amazing and I loved Peeta because of his kind words. They melted my heart. Why can't we all have a Peeta?! I have seen so many negative reviews on this book and I get why people don't like this book, but if you are me you love this book.
Shelter – A book that makes you feel at home and safe
I love From Willa, With Love. It really inspired me to do something good for the world. It is based on the life of Willa Havisham and it was so good! I recommend it to anybody who is looking for a short book to read.
Flare Gun – A book you would recommend to someone who doesn't read
The Isle of the Lost is a great book to read if you don't really like to read, but you are looking for a great YA book. This book has villains in it and magic and spells. I have seen negative reviews about this book too because some people say it was too "cheesy" or it was just "for little kids", but I enjoyed it a lot. That is just my opinion, but everybody had their own opinion. Also, they are coming out with the sequel this year! *squeals*
Matchsticks – A book that warms your heart
Why can't I think of a book that warms my heart?! Out of all the books I have read, I can not think of one. Maybe From Willa, With Love again? Yeah, again. Sorry! I don't really like the part where she cheats on JFK while he is away for another boy. You don't do that. I mean, you don't backstab your boyfriend while he is away at baseball camp!
Compass – A book that directed you towards your love of reading
Probably Divergent. So much action packed action in it. Even though I have only read the first book and the other three are just sitting in my closet waiting for me to get done with my other books, I still love the series. It reminds me why I love to read.
Tagging:
Since I do not want to gather up the links of people I want to tag and type them on here, I am tagging you because you are reading this and you are probably thinking, "Man, I want to do this tag so bad!" So here is your chance!
What books would you bring if you were stuck on a deserted island? Have you done the tag? Comment below!