Hello! Before I post my review of Girl Online on my blog, I am going to do a tag on my TBR pile. I saw this tag done by another book blogger and I had to do it because I have a ton of books on my TBR list.
I also will not do the tag without giving credit to the amazing bloggers that created this tag, Dana Square and A Perfection Called Books!
Let's get started!
How do you keep track of your TBR pile?
Mostly on Goodreads because that is where I keep track of every single book that I read. It is just clean and organized and if I were to write my TBR pile on paper, I would probably lose it.
is your tbr mostly print or ebook?
My TBR pile is mostly in print because I love the feeling of the book in my hands. I don't really like eBooks because I don't really like staring at a screen for a long period of time. I don't think it really matters, but I would pick books in print over eBooks.
A book that has been on your tbr for the longest
Okay, you may all think that I am very crazy for saying this. I have not read Twilight yet. It has been on my TBR for the longest because I added it on December 16th, 2015. Okay, maybe I am not crazy, but I just haven't read it. I haven't seen the movies either.
A book you recently added to your tbr
I recently added The Dragon's Eye by Kaza Kingsley to my TBR stack because somebody recommended it to me and they said that it had a lot of action in it. If you know me, I love books with a ton of action in them.
A book in your tbr strictly because of the gorgeous cover
I promise that I do not judge books by their cover because that is the number 1 rule when it comes to books.* If I had to choose a book in my TBR pile that has a gorgeous cover, I would have to choose Draw the Line by Laurent Linn. I can't wait to read it when it comes out in June!
*Well, sometimes I accidentally judge a book by its cover. oops.
A book on your TBR that you will never plan reading
WHAT?! I WILL SCAVENGER FOR EVERY BOOK IN THE WORLD UNTIL I READ EVERY ONE! Well, not every single book in the entire world. Just some books in the entire world.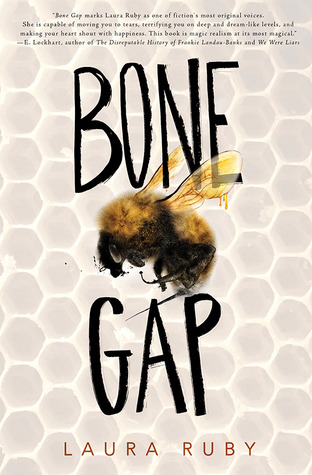 I may or may not read Laura Ruby's Bone Gap. I am saying that I may because my library has it and I am saying that I may not because it doesn't sound like the book for me.
an unpublished book on your tbr that you are really excited for
Okay, even though Return to the Isle of the Lost has been published today, I am super excited to read it even though it means that I have to wait for a super long time. This book looks so good and I have read the first book and I have seen the movie. I can't wait.
a book on your tbr that literally everybody's read, but you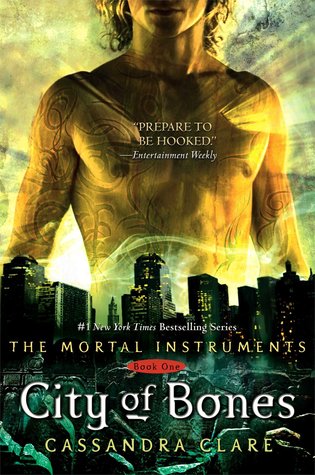 I have been hearing a lot about this series called The Mortal Instruments by Cassandra Clare and I want to read it so bad, but I am not 100% sure about the series. I may have to wait a little longer until I can read the series.
a book on your tbr that everyone recommends to you
Honestly, I don't really get a lot of recommendations from a lot of people, but I have read this one book that everybody has been recommending to me. Since I have read the first book, I am going to be putting the next book in the series on my TBR list.
a book on your tbr that you're dying to read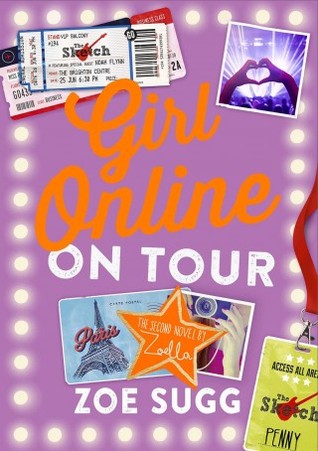 I am really going to die if I don't get my hands on Zoe Sugg's next book in the Girl Online series. I have read the first book and I instantly fell in love with it and I just want to read it all over again, so I can experience my feels all over again.
how many books are on your goodreads tbr shelf?
I currently have 27 books on my TBR shelf and I really want to add some more books after when I read some of the books that are already on my TBR shelf.
Tag! you're it!
emily // izel // marie // suzy // you!
Have you read any of these books above? What books are currently on your tbr list? have you done this tag? comment the link below if you have!