I have always wanted to participate in some kind of thon. Marathons, TV marathons, and a Read-A-Thon.
Wait, I am just saying that because I found out about it. Yes, yes I am.
I found out about the read-a-thon from one of my favorite bloggers. You may know him from reading my latest monthly recap. He is one of the coolest bloggers around and he gave me the idea to participate in this cool event.
Over at Tea and Titles, two cool people named Ely and Val are hosting a Make Me Read It Read-a-thon. It starts on the 9th of July and it ends on the 16th of July. That is one week to read the book of your reader's choice.
Wait, you guys get to vote?
Yep, it is true! You all get to vote! I will choose four books that I really want to read and you guys will get to vote for which book I get to read. Isn't that crazy?
Yes, it is so crazy. I am up for the challenge!
Here are the four books that I really want to read and I will be posting the summaries of the books down below. Then, I will set up a poll and you will get to vote! Vote as many times as you want because voting ends on July 8th at 11:59 P.M. for me!
Maguire is bad luck.
No matter how many charms she buys off the internet or good luck rituals she performs each morning, horrible things happen when Maguire is around. Like that time the rollercoaster jumped off its tracks. Or the time the house next door caught on fire. Or that time her brother, father, and uncle were all killed in a car crash—and Maguire walked away with barely a scratch.
It's safest for Maguire to hide out in her room, where she can cause less damage and avoid meeting new people who she could hurt. But then she meets Jordy, an aspiring tennis star. Jordy is confident, talented, and lucky, and he's convinced he can help Maguire break her unlucky streak. Maguire knows that the best thing she can do for Jordy is to stay away. But it turns out staying away is harder than she thought.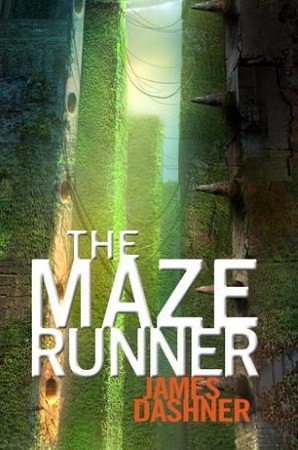 If you ain't scared, you ain't human.
When Thomas wakes up in the lift, the only thing he can remember is his name. He's surrounded by strangers—boys whose memories are also gone.
Nice to meet ya, shank. Welcome to the Glade.
Outside the towering stone walls that surround the Glade is a limitless, ever-changing maze. It's the only way out—and no one's ever made it through alive.
Everything is going to change.
Then a girl arrives. The first girl ever. And the message she delivers is terrifying.
Remember. Survive. Run.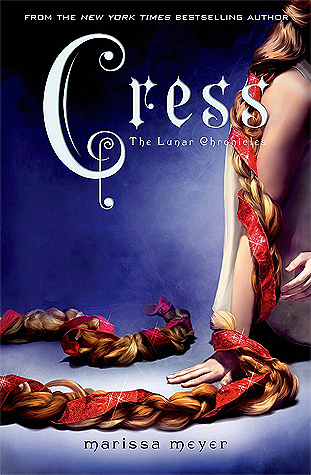 Even in the future. there are damsels in distress…
In the third installment of the Lunar chronicles, Cress, having risked everything to warn Cinder of Queen Levana's evil plan, has a slight problem. She's been imprisoned on a satellite since childhood and has only ever had her netscreens as company. All that screen time has made Cress a great hacker. Unfortunately, she's just received orders from Levana to track down Cinder and her handsome accomplice.
When a daring rescue of Cress involving Cinder, Captain Thorne, Scarlet, and Wolf goes awry, the group is separated. Cress finally has her freedom, but it comes as a high price. Meanwhile, Levana will let nothing prevent her marriage to emperor Kai. Cress, Scarlet and Cinder may not have signed up to save the world, but they may be the only hope the world has.
Twenty years ago, all the evil villains were banished from the kingdom of Auradon and made to live in virtual imprisonment on the Isle of the Lost. The island is surrounded by a magical force field that keeps the villains and their descendants safely locked up and away from the mainland. Life on the island is dark and dreary. It is a dirty, decrepit place that's been left to rot and forgotten by the world.
But hidden in the mysterious Forbidden Fortress is a dragon's eye: the key to true darkness and the villains' only hope of escape. Only the cleverest, evilest, nastiest little villain can find it…who will it be?
Maleficent, Mistress of the Dark: As the self-proclaimed ruler of the isle, Maleficent has no tolerance for anything less than pure evil. She has little time for her subjects, who have still not mastered life without magic. Her only concern is getting off the Isle of the Lost.
Mal: At sixteen, Maleficent's daughter is the most talented student at Dragon Hall, best known for her evil schemes. And when she hears about the dragon's eye, Mal thinks this could be her chance to prove herself as the cruelest of them all.
Evie: Having been castle-schooled for years, Evil Queen's daughter, Evie, doesn't know the ins and outs of Dragon Hall. But she's a quick study, especially after she falls for one too many of Mal's little tricks.
Jay: As the son of Jafar, Jay is a boy of many talents: stealing and lying to name a few. Jay and Mal have been frenemies forever and he's not about to miss out on the hunt for the dragon's eye.
Carlos: Cruella de Vil's son may not be bravest, but he's certainly clever. Carlos's inventions may be the missing piece in locating the dragon's eye and ending the banishment for good.
Mal soon learns from her mother that the dragon's eye is cursed and whoever retrieves it will be knocked into a deep sleep for a thousand years. But Mal has a plan to capture it. She'll just need a little help from her "friends." In their quest for the dragon's eye, these kids begin to realize that just because you come from an evil family tree, being good ain't so bad.
Now that you know the four books that I chose, you get to vote on which one that you want me to read.* Get to voting and share this post with your friends! Voting will close on July 8th!
*books may change. if they are not at the library, the books will change.
which book to you hope i get to read? will you particapate in the read-a-thon? whatever you do, do not comment which book you chose! shh! it is a secret!