What's up world?! Yep. It's been a week and I have been super busy because of the holiday season. Let's just say that it was super amazing and I loved spending time with my family. Plus, Christmas came around and let's be honest here, it has to be the best Christmas ever for me. I mean, I got books and Asa Butterfield stuff!
Too bad I can't tell you what I got for Christmas though. You'll have to wait until the next post.
Anyway, I am recapping 2016 and telling you everything that you may or may not have missed this month. Wait, you thought that I was going to recap the whole entire year on my blog? Hahaha, no. Let's get started!
Books Read in December
Furthermore
by Tahereh Mafi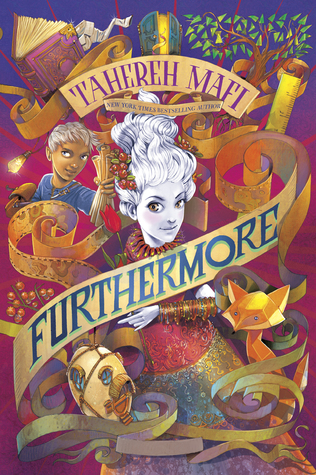 This book was beyond beautiful! Tahereh Mafi wrote about a beautiful, yet strange world full of paper foxes and painters. If you love Alice in Wonderland and The Chronicles of Narnia, then you are going to love the strange world of Furthermore. ★★★★★
About Furthermore
A captivating and colorful adventure that reads like a modern day fairy tale, from the bestselling author of the Shatter Me series.
Inspired by her childhood love of books like The Secret Garden and The Chronicles of Narnia, bestselling author Tahereh Mafi crafts a spellbinding new world where color is currency, adventure is inevitable, and friendship is found in the most unexpected places.
There are only three things that matter to twelve-year-old Alice Alexis Queensmeadow: Mother, who wouldn't miss her; magic and color, which seem to elude her; and Father, who always loved her. The day Father disappears from Ferenwood he takes nothing but a ruler with him. But it's been almost three years since then, and Alice is determined to find him. She loves her father even more than she loves adventure, and she's about to embark on one to find the other.
But bringing Father home is no small matter. In order to find him she'll have to travel through the mythical, dangerous land of Furthermore, where down can be up, paper is alive, and left can be both right and very, very wrong. It will take all of Alice's wits (and every limb she's got) to find Father and return home to Ferenwood in one piece. On her quest to find Father, Alice must first find herself—and hold fast to the magic of love in the face of loss.
Holding Up the Universe by Jennifer Niven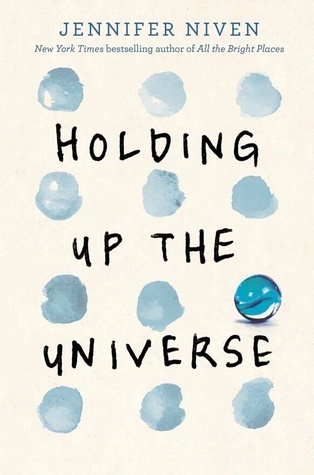 I had mixed feelings about Jennifer Niven's Holding Up the Universe. I have heard that having a romance with a character who has a mental illness has become a trend, but I loved the story about how Libby and Jack had grown so close to each other even though they were going through a lot. The characters had different stories, but I loved how some of them were so close. I think it is a great read for anybody. ★★★★✩
About Holding Up the Universe
Everyone thinks they know Libby Strout, the girl once dubbed "America's Fattest Teen." But no one's taken the time to look past her weight to get to know who she really is. Following her mom's death, she's been picking up the pieces in the privacy of her home, dealing with her heartbroken father and her own grief. Now, Libby's ready: for high school, for new friends, for love, and for every possibility life has to offer. In that moment, I know the part I want to play here at MVB High. I want to be the girl who can do anything.
Everyone thinks they know Jack Masselin, too. Yes, he's got swagger, but he's also mastered the impossible art of giving people what they want, of fitting in. What no one knows is that Jack has a newly acquired secret: he can't recognize faces. Even his own brothers are strangers to him. He's the guy who can re-engineer and rebuild anything, but he can't understand what's going on with the inner workings of his brain. So he tells himself to play it cool: Be charming. Be hilarious. Don't get too close to anyone.
Until he meets Libby. When the two get tangled up in a cruel high school game—which lands them in group counseling and community service—Libby and Jack are both pissed, and then surprised. Because the more time they spend together, the less alone they feel. Because sometimes when you meet someone, it changes the world, theirs and yours.
The Fever Code by James Dashner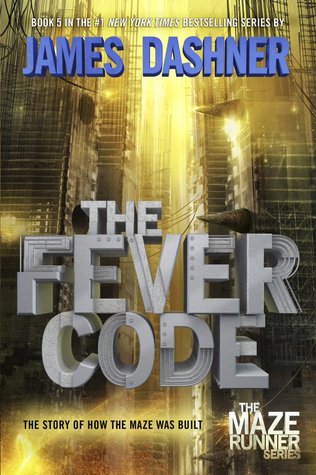 YOU HAVE NO IDEA HOW HAPPY I WAS TO READ THIS BOOK. Four words; It was beyond amazing. Even though it didn't cure everything that I was asking, I felt very satisfied with the back story of the Gladers. I may or may not have cried because I loved it so much. Sadly I had to return it to the library. *cries in corner* ★★★★★
About The Fever Code
Once there was a world's end. The forests burned, the lakes and rivers dried up, and the oceans swelled. Then came a plague, and fever spread across the globe. Families died, violence reigned, and man killed man. Next came WICKED, who were looking for an answer. And then they found the perfect boy. The boy's name was Thomas, and Thomas built a maze.

Now there are secrets. There are lies. And there are loyalties history could never have foreseen.  This is the story of that boy, Thomas, and how he built a maze that only he could tear down. All will be revealed.
The Female of the Species
by Mindy McGinnis
I haven't read a lot of reviews for this book, but I have heard about it around the internet. That meant that I was going to give it a try. I didn't like it at all. I read one hundred pages in and they were just kissing for the whole entire time. I was disgusted and shocked. I mean, there's a phrase that says to get a room. ★✩✩✩✩
About The Female of the Species
Alex Craft knows how to kill someone. And she doesn't feel bad about it. When her older sister, Anna, was murdered three years ago and the killer walked free, Alex uncaged the language she knows best. The language of violence.
While her crime goes unpunished, Alex knows she can't be trusted among other people, even in her small hometown. She relegates herself to the shadows, a girl who goes unseen in plain sight, unremarkable in the high school hallways.
But Jack Fisher sees her. He's the guy all other guys want to be: the star athlete gunning for valedictorian with the prom queen on his arm. Guilt over the role he played the night Anna's body was discovered hasn't let him forget Alex over the years, and now her green eyes amid a constellation of freckles have his attention. He doesn't want to only see Alex Craft; he wants to know her.
So does Peekay, the preacher's kid, a girl whose identity is entangled with her dad's job, though that does not stop her from knowing the taste of beer or missing the touch of her ex-boyfriend. When Peekay and Alex start working together at the animal shelter, a friendship forms and Alex's protective nature extends to more than just the dogs and cats they care for.
Circumstances bring Alex, Jack, and Peekay together as their senior year unfolds. While partying one night, Alex's darker nature breaks out, setting the teens on a collision course that will change their lives forever.  
Three Dark Crowns
by Kendare Blake
I have been wanting to read this for a while now and when I started reading it I was sort of confused. So many names and so many things were happening the whole entire time, but I managed to finish it and I did! To be honest, the ending made me want to pull my hair out, put it back in, and write a letter to the author begging her to make a sequel to this book because I NEED MORE. It turns out that this is a series, shame that I just found out, so YAY!
About Three Dark Crowns
When kingdom come, there will be one.
In every generation on the island of Fennbirn, a set of triplets is born—three queens, all equal heirs to the crown and each possessor of a coveted magic. Mirabella is a fierce elemental, able to spark hungry flames or vicious storms at the snap of her fingers. Katharine is a poisoner, one who can ingest the deadliest poisons without so much as a stomachache. Arsinoe, a naturalist, is said to have the ability to bloom the reddest rose and control the fiercest of lions.
But becoming the Queen Crowned isn't solely a matter of royal birth. Each sister has to fight for it. And it's not just a game of win or lose…it's life or death. The night the sisters turn sixteen, the battle begins.
The last queen standing gets the crown.
My Top Three Posts
Sneak Peek Into 2017
I am going back to my old header design because it looks a lot nicer and a lot cleaner. The only reason why I stopped making them was because PicMonkey has so many ads and it usually goes slow for me, but I honestly don't care.
GUESS WHAT? More posts for you and your friends! YES! I won't disappear for a week and come back like I'm big stuff.
More reviews, discussions, and maybe some more guides to series because I really enjoyed doing the Guide to Miss Peregrine's post.
A Letter to 2016
Dear 2016,
The laughs, hah. The tears I shed, wah. 2016, you were an insane ride for me, but guess what? I think that this was actually the best year that I have ever had in such a long time.
I have met so many amazing people who I can call my friends which I am so thankful for. I started this blog and I have read and seen so many people with a passion and love for books, which is insanely awesome so keep doing what you are doing and don't stop because if you do I'll come and find you. Well, not really. #ThatWouldBeKindOfFreaky
2016, I know that it is really weird about how fast this year went, but I have so many goals for 2017. To be honest, I'm not scared. I'm actually ready for next year. Adios, aloha, goodbye 2016. Hello, hola, aloha to 2017. I wonder what you will have in store for me.