Hi! So, welcome to another recap on my blog! If you have been following since the dawn of the dinosaurs, welcome! If you are just jumping in, hi and welcome to the biggest rollercoaster ride of your entire life. I am going to recap what all I did during the first month of 2017. It is mostly reviews, which I am actually pretty glad about because I am usually so behind on reviews, but I hope you enjoy!
About Curiosity House and the Shrunken Head
In this second book in the exceptional Curiosity House series by bestselling author Lauren Oliver and shadowy recluse H. C. Chester, four extraordinary children must avenge their friend's death, try to save their home, and unravel the secrets of their past . . . before their past unravels them.
Pippa, Sam, Thomas, and Max are happy to be out of harm's way now that the notorious villain Nicholas Rattigan is halfway across the country in Chicago. But unfortunately their home, Dumfreys's Dime Museum of Freaks, Oddities, and Wonders, is in danger of closing its doors forever.
But their troubles only get worse. The four friends are shocked when their beloved friend, famous sculptor Siegfried Eckleberger, is murdered. As they investigate, they find clues that his death may be tied to the murder of a rich and powerful New York heiress, as well as to their own pasts. ★★★★★
About Tales of the Peculiar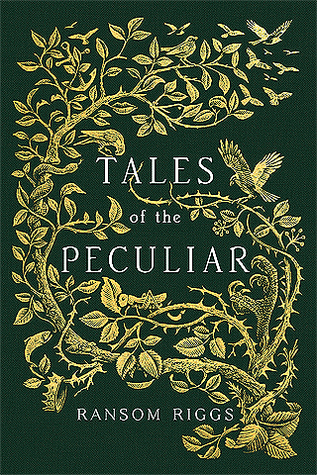 Before Miss Peregrine gave them a home, the story of peculiars was written in the Tales.
Wealthy cannibals who dine on the discarded limbs of peculiars. A fork-tongued princess. The origins of the first ymbryne. These are but a few of the truly brilliant stories in Tales of the Peculiar—known to hide information about the peculiar world—first introduced by Ransom Riggs in his Miss Peregrine's Peculiar Children series.
Riggs now invites you to share his secrets of peculiar history, with a collection of original stories, as collected and annotated by Millard Nullings, ward of Miss Peregrine and scholar of all things peculiar. ★★★★★
About Miss Peregrine's Home for Peculiar Children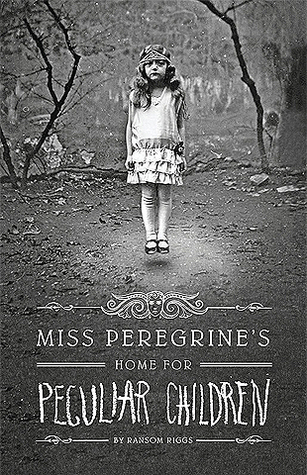 A mysterious island. An abandoned orphanage. A strange collection of curious photographs.
A horrific family tragedy sets sixteen-year-old Jacob journeying to a remote island off the coast of Wales, where he discovers the crumbling ruins of Miss Peregrine's Home for Peculiar Children. As Jacob explores its abandoned bedrooms and hallways, it becomes clear that the children were more than just peculiar. They may have been dangerous. They may have been quarantined on a deserted island for good reason. And somehow—impossible though it seems—they may still be alive.
A spine-tingling fantasy illustrated with haunting vintage photography, Miss Peregrine's Home for Peculiar Children will delight adults, teens, and anyone who relishes an adventure in the shadows. ★★★★★
About Harry Potter and the Cursed Child
The Eighth Story. Nineteen Years Later.
Based on an original new story by J.K. Rowling, Jack Thorne and John Tiffany, a new play by Jack Thorne, Harry Potter and the Cursed Child is the eighth story in the Harry Potter series and the first official Harry Potter story to be presented on stage. The play will receive its world premiere in London's West End on July 30, 2016.
It was always difficult being Harry Potter and it isn't much easier now that he is an overworked employee of the Ministry of Magic, a husband and father of three school-age children.
While Harry grapples with a past that refuses to stay where it belongs, his youngest son Albus must struggle with the weight of a family legacy he never wanted. As past and present fuse ominously, both father and son learn the uncomfortable truth: sometimes, darkness comes from unexpected places. ★★★★✩
About Autumn Falls
New friends, new enemies . . . can a magical journal change Autumn's crazy life?

With her fiery red hair, new-girl outsider status, and tendency to be a total klutz, Autumn Falls definitely isn't flying below the radar at Aventura High. Luckily, she makes some genuine friends who take her under their wing. But she also manages to get on the wrong side of the school's queen bee, and then finds out the guy she's started to like, funny and sweet Sean, hangs with the mean crowd. Now her rep and her potential love life are at stake.
 
When Autumn vents her feelings in a journal that belonged to her late father, suddenly her wildest wishes start coming true. Is it coincidence? Or can writing in the journal solve all her problems? And if the journal doesn't work that way,  is there a bigger purpose for it—and for her?
Filled with personal elements from Bella's own life, AUTUMN FALLS is the first book in Bella Thorne's new series! It has everything readers will love and relate to: a real girl trying to find her own inner strength and be the best she can be, with a hint of magic and mystery, and a steady stream of OMG-I-can't-believe-that-just-happened fun. ★★★✩✩
About Cinder & Ella
It's been almost a year since eighteen-year-old Ella Rodriguez was in a car accident that left her crippled, scarred, and without a mother. After a very difficult recovery, she's been uprooted across the country and forced into the custody of a father that abandoned her when she was a young child. If Ella wants to escape her father's home and her awful new stepfamily, she must convince her doctors that she's capable, both physically and emotionally, of living on her own. The problem is, she's not ready yet. The only way she can think of to start healing is by reconnecting with the one person left in the world who's ever meant anything to her—her anonymous Internet best friend, Cinder.
…
Hollywood sensation Brian Oliver has a reputation for being trouble. There's major buzz around his performance in his upcoming film The Druid Prince, but his management team says he won't make the transition from teen heartthrob to serious A-list actor unless he can prove he's left his wild days behind and become a mature adult. In order to douse the flames on Brian's bad-boy reputation, his management stages a fake engagement for him to his co-star Kaylee. Brian isn't thrilled with the arrangement—or his fake fiancée—but decides he'll suffer through it if it means he'll get an Oscar nomination. Then a surprise email from an old Internet friend changes everything.  ★★★★✩
About Something in Between
It feels like there's no ground beneath me, like everything I've ever done has been a lie. Like I'm breaking apart, shattering. Who am I? Where do I belong?
Jasmine de los Santos has always done what's expected of her. Pretty and popular, she's studied hard, made her Filipino immigrant parents proud and is ready to reap the rewards in the form of a full college scholarship.
And then everything shatters. A national scholar award invitation compels her parents to reveal the truth: their visas expired years ago. Her entire family is illegal. That means no scholarships, maybe no college at all and the very real threat of deportation.
For the first time, Jasmine rebels, trying all those teen things she never had time for in the past. Even as she's trying to make sense of her new world, it's turned upside down by Royce Blakely, the charming son of a high-ranking congressman. Jasmine no longer has any idea where—or if—she fits into the American Dream. All she knows is that she's not giving up. Because when the rules you lived by no longer apply, the only thing to do is make up your own. ★★★✩✩
Top Three Posts
Life Happenings
I currently have a work in progress, another book, and it is a retelling of Jack & The Beanstalk. It is like a fantasy / dystopian / action retelling. I'm just planning right now and so far it is turning out great.
Gears of Ember is coming to your screen next month if everything goes according to plan! I am so excited for you all to read this very heartfelt story that I have written in a total of eight months. I am super happy for everybody who really wants to read it. You can add it on Goodreads here! Don't forget to tell your friends!
 What books did you read this month? Any recommendations? Just for fun, what is your favorite ship? Comment below and let's chat!