We have come this far already.
That is literally all I have to say.
WOW! Fourteen words! That is literally all you have to say! This must be some type of new record because I am suddenly really proud of myself!
Okay, ignore all of my rambling above and welcome back to the followers who have been following ever since the person who wrote the first book. Which reminds me, I would really love to research all about that. If you are just jumping in, I am warning you that I am a bundle of indie / alternative / fangirl mess right now like always, so beware…
About The Selection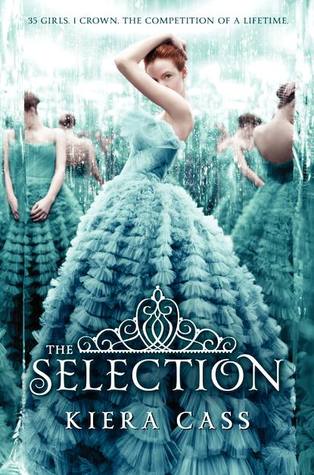 For thirty-five girls, the Selection is the chance of a lifetime. The opportunity to escape the life laid out for them since birth. To be swept up in a world of glittering gowns and priceless jewels. To live in a palace and compete for the heart of gorgeous Prince Maxon.
But for America Singer, being Selected is a nightmare. It means turning her back on her secret love with Aspen, who is a caste below her. Leaving her home to enter a fierce competition for a crown she doesn't want. Living in a palace that is constantly threatened by violent rebel attacks.
Then America meets Prince Maxon. Gradually, she starts to question all the plans she's made for herself—and realizes that the life she's always dreamed of may not compare to a future she never imagined. ★★★★✩
About Sing
America's most famous pop star flees the spotlight to recover from her latest break-up in Maine—only to fall for a local boy and be faced with an impossible choice at the end of the summer: her new guy, or her music.
Multiplatinum pop icon Lily Ross's biggest hits and biggest heartbreaks (because they are one and the same):

1. AGONY. (That feeling when her ex ripped her heart out of her chest and she never saw it coming.)
2. GHOSTS. (Because even famous people are ghosted by guys sometimes. And it sucks just as much.)
3. ONCE BITTEN. (As in: twice shy. Also, she's never dating an actor or a musician ever again.)

But this summer's going to be different. After getting her heart shattered, Lily is taking herself out of the spotlight and heading to a small island in middle-of-nowhere Maine with her closest friends. She has three months until her fall tour starts-three months to focus on herself, her music, her new album. Anything but guys.
That is . . . until Lily meets sweet, down-to-earth local Noel Bradley, who is so different from anyone she's ever dated. Suddenly, Lily's "summer of me" takes an unexpected turn, and she finds herself falling deeper and harder than ever before. But Noel isn't interested in the limelight. She loves Noel-but she loves her fans, too. And come August, she may be forced to choose. ★★★✩✩
About Gap Life
Cray got into the same college his father attended and is expected to go. And to go pre-med. And to get started right away. His parents are paying the tuition. It should be an easy decision.

But it's not.

All Cray knows is that what's expected of him doesn't feel right. The pressure to make a decision—from his family, his friends—is huge. Until he meets Rayne, a girl who is taking a gap year, and who helps him find his first real job, at a home of four adults with developmental disabilities. What he learns about himself and others will turn out to be more than any university could teach him—and twice as difficult.   ★★★★★
About Me, Earl, and the Dying Girl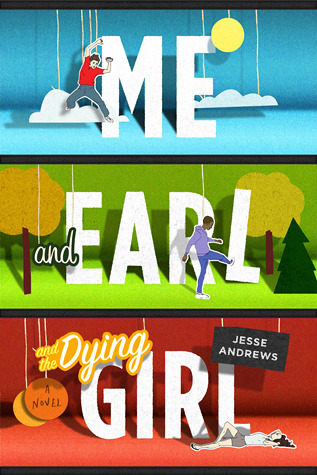 Greg Gaines is the last master of high school espionage, able to disappear at will into any social environment. He has only one friend, Earl, and together they spend their time making movies, their own incomprehensible versions of Coppola and Herzog cult classics.
Until Greg's mother forces him to rekindle his childhood friendship with Rachel.
Rachel has been diagnosed with leukemia—-cue extreme adolescent awkwardness—-but a parental mandate has been issued and must be obeyed. When Rachel stops treatment, Greg and Earl decide the thing to do is to make a film for her, which turns into the Worst Film Ever Made and becomes a turning point in each of their lives.
And all at once Greg must abandon invisibility and stand in the spotlight. ★★★★✩
About Serafina and the Black Cloak
"Never go into the deep parts of the forest, for there are many dangers there, and they will ensnare your soul."
Serafina has never had a reason to disobey her pa and venture beyond the grounds of the Biltmore estate. There's plenty to explore in her grand home, although she must take care to never be seen. None of the rich folk upstairs know that Serafina exists; she and her pa, the estate's maintenance man, have secretly lived in the basement for as long as Serafina can remember.
But when children at the estate start disappearing, only Serafina knows who the culprit is: a terrifying man in a black cloak who stalks Biltmore's corridors at night. Following her own harrowing escape, Serafina risks everything by joining forces with Braeden Vanderbilt, the young nephew of the Biltmore's owners. Braeden and Serafina must uncover the Man in the Black Cloak's true identity . . . before all of the children vanish one by one.
Serafina's hunt leads her into the very forest that she has been taught to fear. There she discovers a forgotten legacy of magic, one that is bound to her own identity. In order to save the children of Biltmore, Serafina must seek the answers that will unlock the puzzle of her past. ★★★★✩
About Hollow City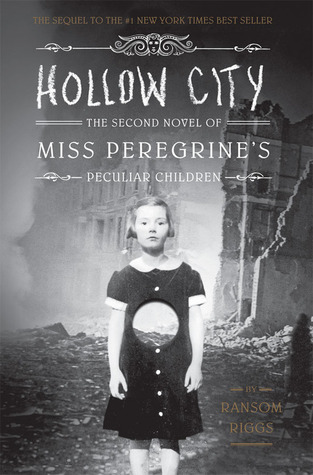 Miss Peregrine's Home for Peculiar Children was the surprise best seller of 2011—an unprecedented mix of YA fantasy and vintage photography that enthralled readers and critics alike. Publishers Weekly called it "an enjoyable, eccentric read, distinguished by well-developed characters, a believable Welsh setting, and some very creepy monsters."
This second novel begins in 1940, immediately after the first book ended. Having escaped Miss Peregrine's island by the skin of their teeth, Jacob and his new friends must journey to London, the peculiar capital of the world. Along the way, they encounter new allies, a menagerie of peculiar animals, and other unexpected surprises.
Complete with dozens of newly discovered (and thoroughly mesmerizing) vintage photographs, this new adventure will delight readers of all ages.   ★★★★★
Top Three Posts
Review of Hollow City (YES YOU GUYS ARE AWESOME. THIS LITERALLY GOT INTO THE TOP THREE I AM FREAKING OUT GOODBYE)
Life Happenings
I'm currently planning for this Jack and the Beanstalk retelling and I'm making a playlist for it and it is super girly, yet it is one of those power anthem playlists that you can possibly listen to anywhere.
Also I have been listening to artists such as Halsey and Melanie Martinez and I am really digging "Dollhouse" right now. At first I thought that it was going to be one of those creepy songs, but Melanie makes it work.
Gears of Ember may be published sometime in May?! I have to redo the whole file because it said the Kindle format wasn't going to work and it needed editing, but I think I may know how to solve the problem in the best way possible.
I started a Tumblr based on my love for Miss Peregrine's back in January and I already have eighty followers. Like, how?!
I'm in love with Five Seconds of Summer now and Ashton is so precious. I think that this is my favorite song and I love it when my Favorites station plays it five times in a row and it is so weird when I know when Ashton is going to do the drum beats.
I've only published a few posts this month and I feel so bad. I want to write reviews, however I don't want to do a ton of reviews in a row. I kind of want to spread out, yet I want to do something different at the same time.
I also considered changing my theme, but then everything would be so sloppy looking, so I am probably not going to do that.
OH MY GOSH STOP RAMBLING, MADDIE! YOU NEVER TALK THIS MUCH!
What books did you read this month? Any recommendations? What type of bands and / songs do you like to listen to? Comment below and let's chat!