I am so happy to be doing Tea and Titles's Make Me Read It Read-A-Thon for the second time in a row! It was so fun last year getting to vote on everybody's polls on which book I thought that they should read. I had to do it again. Plus, I have totally been slacking with reading and it is making me feel really bad. Plus, I miss reading and I really want to go to the library again sometime. I have said this many times, but it is my home away from home.
If you want to know more about the Make Me Read It Read-A-Thon, click the link above to find out more! It is really fun and totally free to do. Now, here are the four books that I have chosen for myself which you guys all get to vote on. If you want to see how it worked last year, click here.
•  City of Bones by Cassandra Clare  •
When fifteen-year-old Clary Fray heads out to the Pandemonium Club in New York City, she hardly expects to witness a murder― much less a murder committed by three teenagers covered with strange tattoos and brandishing bizarre weapons. Then the body disappears into thin air. It's hard to call the police when the murderers are invisible to everyone else and when there is nothing―not even a smear of blood―to show that a boy has died. Or was he a boy?
This is Clary's first meeting with the Shadowhunters, warriors dedicated to ridding the earth of demons. It's also her first encounter with Jace, a Shadowhunter who looks a little like an angel and acts a lot like a jerk. Within twenty-four hours Clary is pulled into Jace's world with a vengeance, when her mother disappears and Clary herself is attacked by a demon. But why would demons be interested in ordinary mundanes like Clary and her mother? And how did Clary suddenly get the Sight? The Shadowhunters would like to know… 
Exotic and gritty, exhilarating and utterly gripping, Cassandra Clare's ferociously entertaining fantasy takes readers on a wild ride that they will never want to end.
•  The Playbook by Kwame Alexander  •
You gotta know the rules to play the game. Ball is life. Take it to the hoop. Soar. What can we imagine for our lives? What if we were the star players, moving and grooving through the game of life? What if we had our own rules of the game to help us get what we want, what we aspire to, what will enrich our lives? 
Illustrated with photographs by Thai Neave, The Playbook is intended to provide inspiration on the court of life. Each rule contains wisdom from inspiring athletes and role models such as Nelson Mandela, Serena Williams, LeBron James, Carli Lloyd, Steph Curry and Michelle Obama. Kwame Alexander also provides his own poetic and uplifting words, as he shares stories of overcoming obstacles and winning games in this motivational and inspirational book just right for graduates of any age and anyone needing a little encouragement.
•  Love and Gelato by Jenna Evans Welch  •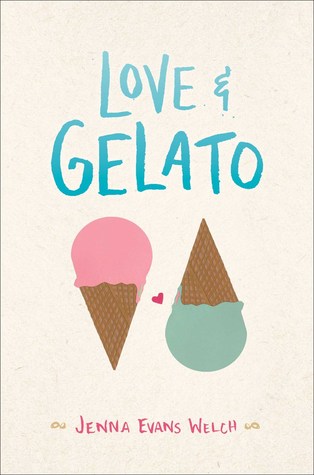 "I made the wrong choice."
Lina is spending the summer in Tuscany, but she isn't in the mood for Italy's famous sunshine and fairy-tale landscape. She's only there because it was her mother's dying wish that she get to know her father. But what kind of father isn't around for sixteen years? All Lina wants to do is get back home.
But then she is given a journal that her mom had kept when she lived in Italy. Suddenly Lina's uncovering a magical world of secret romances, art, and hidden bakeries. A world that inspires Lina, along with the ever-so-charming Ren, to follow in her mother's footsteps and unearth a secret that has been kept for far too long. It's a secret that will change everything she knew about her mother, her father—and even herself.
People come to Italy for love and gelato, someone tells her, but sometimes they discover much more. 
•  All the Feels by Danika Stone  •
College freshman Liv is more than just a fangirl: The Starveil movies are her life… So, when her favorite character, Captain Matt Spartan, is killed off at the end of the last movie, Liv Just. Can't. Deal.
Tired of sitting in her room sobbing, Liv decides to launch an online campaign to bring her beloved hero back to life. With the help of her best friend, Xander, actor and steampunk cosplayer extraordinaire, she creates #SpartanSurvived, a campaign to ignite the fandom. But as her online life succeeds beyond her wildest dreams, Liv is forced to balance that with the pressures of school, her mother's disapproval, and her (mostly nonexistent and entirely traumatic) romantic life. A trip to DragonCon with Xander might be exactly what she needs to figure out what she really wants.
Now this is the moment which all of you have been waiting for! You all get to vote on which book that I get to read during the week of August 6th through August 13th! I can't wait to see what you all choose! Pick your pick in the poll below!
I can't wait to see what you all vote for and I can not wait to read it! If you are doing this read-a-thon, please comment the link down to your post below, so I can vote on your post also! I can't wait to hear what you are going to read!